The 2015 Residency at SPACE on Ryder Farm
2015 RESIDENTS
Stephanie Zadravec
Laura Marks
Pia Scala-Zankel
Brooke Berman
Nina Hellman
Julia Jordan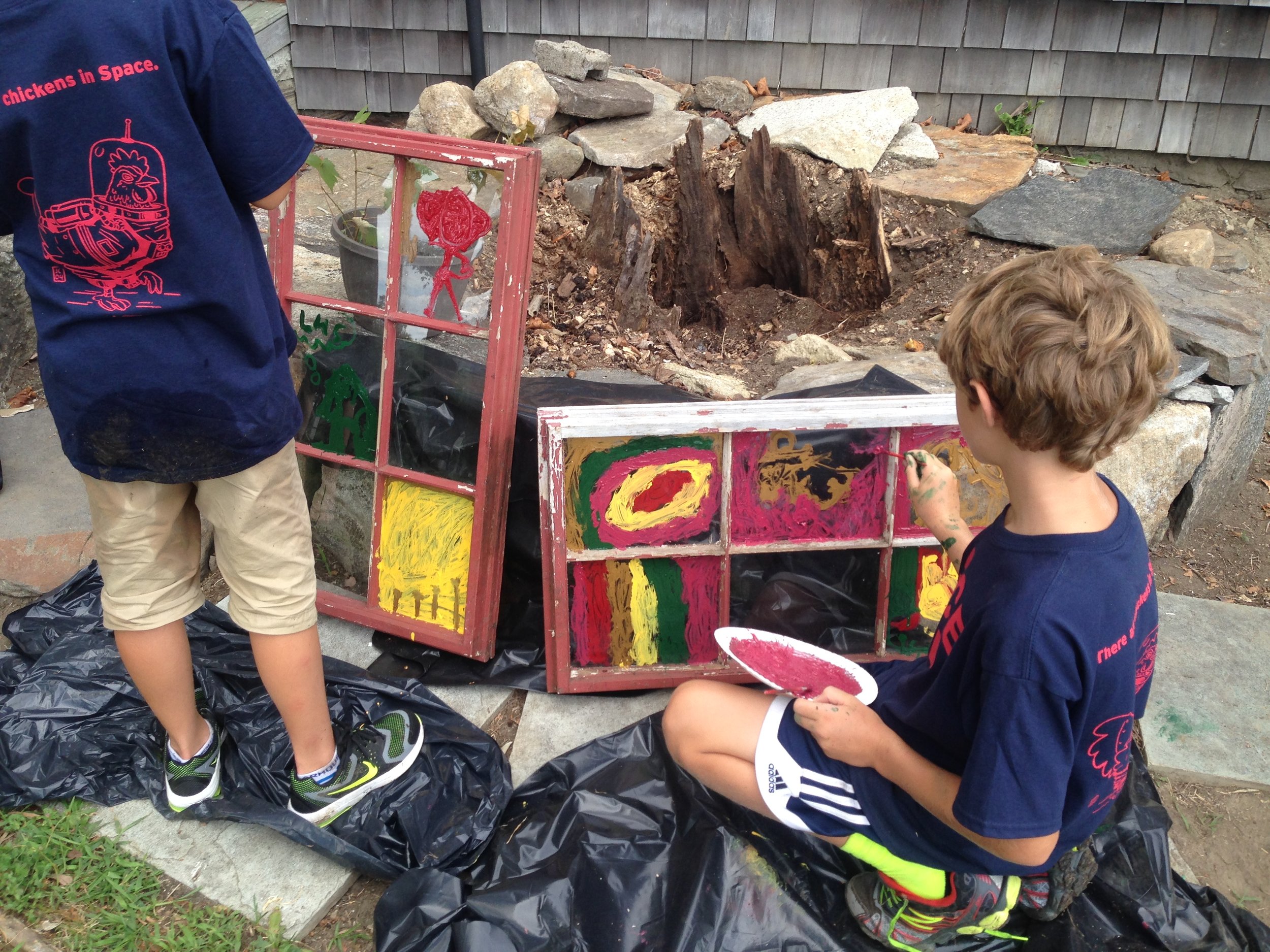 The Pilot Retreat
This pilot retreat served as a working blueprint, where structures were put in place to insure and demonstrate that women artists need not be forced to choose between developing their work in highly visible summer theater programs and caring for their children.
Incredibly capable and education specialists were hired and a carefully crafted program was conceived. The days were artfully arranged, mindfully setting aside large blocks of time for the playwrights to get serious work done in peace while also making time for inclusive family and group social time.
As you can see from the photos , this was truly a magical experience, proving not only that this can be done confidently, but also highlighted that the parent artist can attend such programs free from guilt or worry, enabling them to bring forth the work that will most certainly enrich the world.
Although today both men and women assume parental responsibilities, this project re-imagines the outdated structures that have forced women with children to opt out of summer development and production opportunities that provide visibility and career advancement to so many others. The summer colony pathway often leads as far as Broadway. But women who cannot attend due to financial issues or restrictive policies cannot get on that pathway.
Going forward, we hope it will serve as a model for what other residencies and theaters can do to insure women do not miss out on golden opportunities due to lack of childcare.
We are proud to announce that Sundance and Williamstown Theater Festival are equally committed to solving the problems facing artist-parents, and are moving forward with programs that suit their individual organizations. Our hope is that all theaters, funders, artistic directors, administrators and artists will join us in helping bring to life a theatre culture that is more just, meritorious, diverse, and inclusive.